We thoroughly check each answer to a question to provide you with the most correct answers. Found a mistake? Tell us about it through the REPORT button at the bottom of the page. Ctrl+F (Cmd+F) will help you a lot when searching through such a large set of questions.
Why are environmental problems common in developing countries?
a. The citizens of developing countries have not been educated about the dangers of pollution and the need to protect resources.
b. People in developing countries travel long distances by car to get to work and school, leading to air pollution and habitat destruction.
c. Rapid growth of new industries and technology has led to an enormous increase in environmental woes in developing countries.
d. Developing countries often specialize in manufacturing and providing raw materials, which can seriously harm the environment.
This question is a part of Econ Answers.
Answer
The correct answer is:
d. Developing countries often specialize in manufacturing and providing raw materials, which can seriously harm the environment.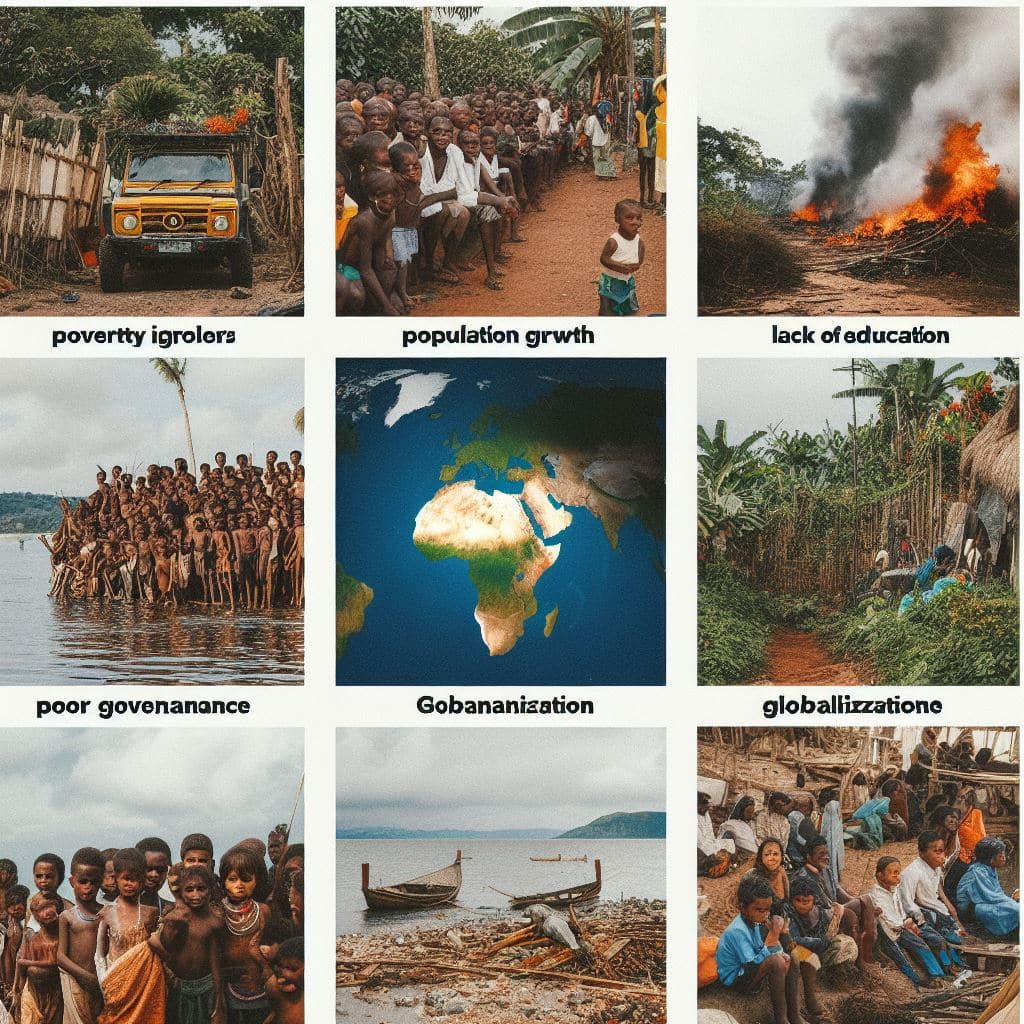 ---
Explanation
Developing countries, in their pursuit of economic growth, often focus on industries that are resource-intensive or have significant environmental impacts. These industries can include mining, logging, and manufacturing. The emphasis on these sectors can lead to deforestation, pollution, and other environmental issues.
Additionally, in many developing countries, environmental regulations may be less stringent or not enforced as rigorously, leading to greater environmental degradation. The other options provided do not capture the primary reasons for environmental problems in developing countries as accurately as option d.
Economic Priorities: Developing countries are often in a race to improve their economic status and lift their populations out of poverty. One of the quickest ways to achieve this is by exploiting natural resources and engaging in manufacturing. This rapid industrialization can lead to environmental degradation.
Lack of Stringent Regulations: Many developing countries may not have comprehensive environmental regulations in place. Even if they do, enforcement can be lax due to limited resources or other priorities. This allows industries to operate without taking adequate environmental precautions.
Resource-intensive Industries: Industries like mining, logging, and certain types of manufacturing are particularly harmful to the environment. They can lead to deforestation, water pollution, and air pollution. Developing countries, rich in these natural resources, often exploit them to boost their economies.
Limited Technology: Advanced technologies that reduce environmental impact might be expensive or not readily available in developing nations. As a result, industries might rely on older, more polluting methods.
Global Demand: The global market demands raw materials and goods, and developing countries often fulfill this demand. The pressure to meet these demands can sometimes overshadow environmental concerns.
In summary, while the pursuit of economic growth is essential for improving the living standards in developing countries, it often comes at the cost of the environment. Balancing growth with sustainability is a challenge that many of these countries face.
Was this helpful?
Let us know if this was helpful. That's the only way we can improve.