We thoroughly check each answer to a question to provide you with the most correct answers. Found a mistake? Tell us about it through the REPORT button at the bottom of the page. Ctrl+F (Cmd+F) will help you a lot when searching through such a large set of questions.
The Home Depot is a well-known and popular home improvement retailer, operating numerous stores across North America. As a prospective employee, it's essential to be prepared for the hiring process and understand the assessment test, which is a vital part of the selection process.
Key Takeaways
Research Home Depot's core values to align your answers with their expectations.
Familiarize yourself with common assessment topics.
Brush up on basic math skills for retail-related calculations.
Use the STAR method to structure your responses to situational and behavioral questions.
Practice active listening and reading comprehension for scenario-based questions.
Take online practice tests to familiarize yourself with the types of questions on the assessment.
Get plenty of rest before the test and stay calm and focused during the assessment.
Home Depot Assessment Test Answers
Question
Answer
What can you tell us about Home Depot?
Home Depot was founded in 1978 and is headquartered in Atlanta, GA.
Since 2020 there are over 189 retails founded in Canada.
They have over 2200 retail stores around the world
Also the fifth largest retailer in the world, Home Depot offers a 'buy online, deliver from store' in which is a service where you can buy online and have it delivered to your home or job site asap.
Why would you want to work for Home Depot?
The company's commitment to donating around $270 million to non-profit organizations through the 'Home Depot Foundation' caught my attention, as I would love to work with non-profits.
Where do you see yourself in 5 years?
In five years, I hope to have completed my Master's in Education and be in a higher position at Home Depot, potentially working with the Home Depot Foundation to help fund non-profits.
Or
I would hope to grow with the responsibility I am offered and to develop my skills in customer service as well as in other aspects that can be found in Home Depot such as what I mention earlier gardening I would love for my position in the future to be narrowed down to something involving specifically gardening and plants. I see myself in college hopefully pursuing a career in agriculture science
Why should Home Depot Hire you?
I work well in fast-paced environments, learn quickly, and have a social personality.
What experience do you have?
I have previous experience in retail and as a server/host at an Ethiopian restaurant.
What's your weakness?
Confrontation is something I struggle with.
What is Home Depot's mission statement?
The company's goal is to provide the highest level of service, the broadest selection of products, and the most competitive prices. They are a values-driven company with eight core values, including excellent customer service, taking care of their people, and giving back.
What are the Home Depot values?
The company's core values include excellent customer service, an entrepreneurial spirit, taking care of their people, doing the right thing, and building strong relationships.
Can you describe your cash handling experience?
My cash handling experience would be moderate.
I believe that paying attention to detail and making sure that the transaction goes smoothly is essential for this establishment.
How would you deal with an upset customer?
I would go over the return policy with them in a positive manner and answer any questions they may have. If they were upset about being unable to find an item, I would locate it for them without pointing in its direction.
How did you hear about this position?
I saw a "now hiring" sign at Home Depot and was excited to apply because of their environment and values.
Why should we hire you?
I have 11 years of experience working with a diverse group of people.
If a customer is looking for a part but doesn't know what it's called, how would you figure out what they needed?
I would start asking the customer questions about the part.
Descriptions of what it does or how it looks.
I would try to narrow down the list in my mind and come to a reasonable conclusion to ensure the customer gets what they need.
If I needed additional help I would go ask someone who could help me and the customer out.
How would you define exceptional customer service?
Exceptional customer service for me would be a friendly attitude no matter how difficult times may be, and making sure the customers experience is pleasant.
I believe it is essential to give your best for the customer to keep them coming back.
What is your greatest weakness?
I am not strong in Microsoft Excel, but I am willing to learn.
Why do you want to work here?
I want to provide the highest level of service to others and look forward to treating people with respect.
Do you have any questions for us?
When will I hear feedback, and who will be in touch?
Tell us about a challenge you have faced and how you handled it.
I worked with special needs children, and I handled it by treating them with respect and kindness, just like everyone else.
Tell us about yourself.
I have worked as an assistant teacher for 11 years for Head Start and have great communication skills with people from different cultures and communities.
| | |
| --- | --- |
| If a customer is looking for a part but doesn't know what it's called, how would you figure out what they needed? | I would ask thoughtful questions to narrow down the part based on the details the customer can provide. |
| How would you define exceptional customer service? | Doing more than expected, going above and beyond to ensure customer satisfaction, maintaining a positive attitude even during challenging moments. |
| If a customer's card was declined, and they became upset, how would you handle the situation? | I would remain calm, professional, and empathetic, reassuring them that these kinds of things do happen on occasion and offer alternative payment methods. |
| Why do you want to work at Home Depot? | Because of the company's values, such as giving back to the community and treating employees like family, and their success as a Fortune 500 company. |
| Are you familiar with cash registers/point of sale systems? | Yes, I have experience using them at Sunglass Hut. |
| Can you describe your cash handling experience? | I am careful when handling cash and adhere to company policies such as counting the total three times to ensure my drawer is balanced. |
| Tell me about a time you went above and beyond for a customer. | I offered to read prices for an elderly woman who forgot her glasses at home. |
| Have you ever been in a situation where a coworker made an error, and you had to fix it? How did you proceed? | I discretely referred my coworker to the policy and offered guidance to ensure customer satisfaction. |
| Can you tell me about a time where you worked as part of a team and a problem arose? How was it handled? | My team and I focused on selling a specific product to meet a sales goal. We found customers who were interested in the product and offered promotions. |
| If a customer asked you a question about how to complete a DIY project and you didn't know the answer, what would you do? | I would be honest and guide the customer to someone more knowledgeable, such as the manager. |
| While working on a high-priority project for your manager, a customer approaches you and asks for your help. What do you do? | I would pause the project and immediately assist the customer. |
| If a customer asked you for your opinion about two paint colors, how would you respond? | I would give my honest opinion about both colors and note that both are great options. |
| How would you rate your people skills? | I am comfortable approaching people, building rapport, and establishing trust to ensure customer satisfaction. |
| Do you consider yourself to be a safety-conscious person? Why or why not? | Yes, being safety-conscious is crucial in a work environment such as Home Depot to ensure the safety of myself and those around me. |
| Tell me about a time when you had to deal with a difficult customer. | I listened to the customer, acknowledged their frustration, and calmly referred them to the company policy. |
| If you were helping one customer and another approached you asking for your assistance before you had a chance to finish with the first one, what would you do? | I would ask the second customer if it's okay to finish with the first customer and assure them that I'll be with them shortly. |
| Are you available for evening, weekend, or holiday shifts? | Yes, I am available for all shifts. |
| If you saw a coworker steal a $0.25 product, would you report them? | Yes, I would report them because it's illegal and a violation of company policy. |
What skill or trait do you have that you think is most valuable to the team?
Exceeding the daily goal/sales and what is expected of you in order to ensure that you are helping your team reach the greatest levels of success.
Can you describe a time when you faced an obstacle at work? How did you overcome it?
My coworker was not properly approaching customers and not following the store/sales policy for customer satisfaction. Immediately after his customer interaction, I discretely took him to review his own footage as the manager mentioned me to do, and then make him identify his own mistakes and then correct them by referring to the lessons taught by Luxottica regarding sales on the tablet.
If your manager asked you to do something unsafe, what would you do?
I would raise my concern and mention that I do not believe it is safe to proceed with, without proper aid.
How do you respond to constructive criticism?
I listen and take notes to ensure that I improve upon my past mistakes.
If you spotted a coworker slacking off, what would you do to get them back on track?
I would discretely bring the coworker back and encourage them to get ahead in work in order to exceed their daily expectations.
What is your biggest customer service success story?
I helped a customer.
If a customer asked you for a product recommendation, how do you decide what to recommend?
I would first ask the customer thoughtful questions to ensure that I have as much information as possible regarding the product they are looking for before making my final recommendation.
Why do you think you're the right person for this job?
With my experience working at Sunglass Hut, and working for a private Translating Service, I believe I am good with engaging with all different kinds of customers and building good rapport. Furthermore, I always seek to exceed what is expected of me to ensure that I am exceeding the daily goals. I am able to work in a fast-paced environment and work well under pressure. I am a quick learner and will always seek product knowledge to provide the customer with information they need. I pay excellent attention to detail.
Can you tell me about a time when you had to exhibit excellent attention-to-detail at work?
When repairing sunglasses for a customer and adjusting the fit, I had to ensure that I select the correct screws and properly screw them in. In addition, I had the customer try on the sunglasses to ensure that it fit their specific head shape perfectly.
What are the Home Depot values?
1. Excellent Customer Service
2. Entrepreneurial Spirit.
3. Taking Care of Our People
4. Doing the right thing.
5. Building strong relationships
6. Respect for all people.
7. Giving Back
8. Creating Shareholder Value.
Can you tell us about Home Depot?
1. Bernard Marcus, Arthur Blank, Ron Brill, and Pat Farrah founded Home Depot in 1978.
2. The first Home Depot was opened in Atlanta Georgia
3. They have over 2200 retail stores around the world.
4. As of 2020, there are over 182 Stores in Canada.
5. Home Depot is the fifth largest retailer in the world.
6. The Home Depot offers Buy Online Deliver from Store. This is a service where you can order online and have your order delivered to your home or job site quickly.
| | |
| --- | --- |
| What is your greatest weakness? | My biggest weakness is at times I may take longer to learn new specific details when it comes to challenging new requirements, however, once I get the hang of it I will excel. |
| Who are our competitors? | Lowes being the number one competitor followed by Target, Walmart and Amazon. |
Job Application and Initial Screening
Before taking the Home Depot assessment test, you need to apply for a position at the company. Start by visiting their careers page, and searching for available jobs by location, job type, and other criteria. Once you find a suitable position, complete the online application form, which typically includes uploading your resume and providing basic personal information.
After submitting your application, you may be asked to participate in an initial phone screening. During this call, a Home Depot representative will ask general questions about your work history, qualifications, and availability.
The Home Depot Assessment Test
You will be invited to take the Home Depot assessment test if you pass the initial screening. The test evaluates your cognitive abilities, problem-solving skills, and personality traits, ensuring that you fit the company culture and the specific position you applied for. The test is usually divided into two sections: cognitive and behavioral.
The Home Depot assessment process includes several tests to determine whether candidates are a good fit for the company. One of these is the Situational Judgment Test (SJT), which assesses candidates' judgment calls in different scenarios. This test comprises 50 questions and requires candidates to answer based on their personal experience. The questions are framed as if the candidate is the employer. They will need to demonstrate their customer service experience, knowledge of Home Depot equipment and merchandise, and ability to use equipment such as a cash register or forklift. Although there are no right answers, the SJT is an important part of the hiring process, and candidates who answer honestly and enthusiastically are more likely to succeed.
Another test is the Hogan-Style Personality Test, which assesses candidates' attitudes towards working at Home Depot and their personal work ethic. Questions may be in the form of true or false, or agree or disagree, and the purpose is to determine whether the candidate would be a good fit for the company. Home Depot values kind, courteous employees who take customer service seriously and demonstrate loyalty to the company.
Finally, candidates will also take a Basic Math Concepts Test, which assesses their mathematical ability at a junior-high level. The test includes basic calculations and mathematical reasoning questions, such as those involving quantities or money. Recruiters want to be confident that candidates have the necessary skills to succeed in their roles.
Overall, the Home Depot assessment process ensures that candidates have the skills, personality, and attitude required to succeed in the company. By taking these tests seriously and answering honestly, candidates can increase their chances of success and secure a rewarding career at Home Depot.
Was this helpful?
Let us know if this was helpful. That's the only way we can improve.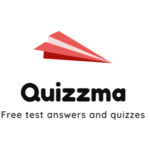 The Quizzma Team is a collective of experienced educators, subject matter experts, and content developers dedicated to providing accurate and high-quality educational resources. With a diverse range of expertise across various subjects, the team collaboratively reviews, creates, and publishes content to aid in learning and self-assessment.
Each piece of content undergoes a rigorous review process to ensure accuracy, relevance, and clarity. The Quizzma Team is committed to fostering a conducive learning environment for individuals and continually strives to provide reliable and valuable educational resources on a wide array of topics. Through collaborative effort and a shared passion for education, the Quizzma Team aims to contribute positively to the broader learning community.