We thoroughly check each answer to a question to provide you with the most correct answers. Found a mistake? Tell us about it through the REPORT button at the bottom of the page. Ctrl+F (Cmd+F) will help you a lot when searching through such a large set of questions.
don't be/behave like that! (usually to scold kids)
ii kagen ni shinasai
this is my pencil
kore wa atashi no enpitsu
it will definitely be that way
sou kanarazu
you're cute, aren't you?
kawaii ne
why are you here?
nanda koko ni
don't mess with/underestimate me!
zakkenayo
certainly/without a doubt.
tashika ni
that's my ninja way!
sore ga ore mo nindo da
no, there's still a way.
te ga aru
do as you like.
suki ni shirou
please be quiet (polite)
shizukani shite kudasai
I don't think so
sou omoimasen
I can't believe it!
shinjirarenai yo
why are you doing these things?
nande konna koto surun da
ridiculous/impossible!
sonna baka na
I will definitely protect you!
zettai ni mamoru
fine/have it your way/
ii darou
Itachi's baby brother
Itachi-niisan no otoutou-chan
misc. sound effect expressing pleasant surprise
hou
I am your opponent!
omae no aite wa ore da
so what?!
sore ga, doshita
never give up!
akiramenai
for the benefit of
no tame ni
please teach me (polite)
oshiete kudasai
excuse me/sorry for interrupting (lit. "I was rude")
shitsureishimashita
that's not cute!
kawaaiku nai yo
help/save me!
tasukete kure!
you don't say/you're kidding me!
masaka
hurry up and go!
hayaku ike
so what/who gives a damn?
dakarananda
welcome! (used when entering a shop/restaurant)
irashaimasu
talking is useless!
mondou muyou
that's right, isn't it?
soudesune
of course/without a doubt.
mochiron
I said! (attention-grabber)
-tte ba
isn't it/am I right?
-ne ka
who goes there? (brusque)
dare da?
right, here you go!
hai, douzo
the f*** is this?
ittai nan da?
run/get away!
nigete/nigero
please die!
shindekudasai
my my/what have we here?
kore wa, kore wa
that child/boy/girl
ano ko
I understand.
wakarimashita.
what'll you do?
dou surun da
are you kidding/seriously?
uso deshou!
congratulations!
omedetou (gozaimasu)
well then, let's go.
maa, ikouka
don't understand
wakaranai
you're a nuisance/you're in the way.
jama da
what is it? (brusque)
nan da?
it's no good/useless.
dame da
I need to speak to you.
hanashi aru
indeed/by the way/come to think of it,
so so
not bad. (when an opponent makes a skillful move)
yaru na
what was that for?
nanda yo!
could it be?
mushikashite
what do you want?
nan no goyou desu ka
wait, hold on a sec!
chotto matte kudasai
what are you doing?
nani o shite iru ka
that was delicious!
gochisousama
what the hell is it/what the hell do you want?
ittai nani
pleased to meet you
yoroshiku onegai shimasu
what the hell is this?
nanda kore
to have done before
-koto ga aru
Was this helpful?
Let us know if this was helpful. That's the only way we can improve.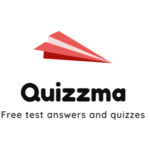 The Quizzma Team is a collective of experienced educators, subject matter experts, and content developers dedicated to providing accurate and high-quality educational resources. With a diverse range of expertise across various subjects, the team collaboratively reviews, creates, and publishes content to aid in learning and self-assessment.
Each piece of content undergoes a rigorous review process to ensure accuracy, relevance, and clarity. The Quizzma Team is committed to fostering a conducive learning environment for individuals and continually strives to provide reliable and valuable educational resources on a wide array of topics. Through collaborative effort and a shared passion for education, the Quizzma Team aims to contribute positively to the broader learning community.