We thoroughly check each answer to a question to provide you with the most correct answers. Found a mistake? Tell us about it through the REPORT button at the bottom of the page. Ctrl+F (Cmd+F) will help you a lot when searching through such a large set of questions.
A polyatomic ion is seen as a molecule that has been ionized by gaining or losing electrons. In a polyatomic ion, the group of covalently bonded atoms carries a net charge because the total number of electrons in the molecule is not equal to the total number of protons in the molecule. Take up the quiz below to see how much you understood about the ions.
Polyatomic Ions Quiz
A polyatomic ion is a charged particle that has two or more atoms held together by covalent (sharing of pairs of electrons) bonds
Some rules:
1. Ions that end in ate have oxygen in them.
2. Elements in the same family make similar ions. So for example, if you know chlorate, you also know bromate and iodate too (BrO3-, and IO3-). There are some exceptions. Nitrate is not like phosphate even though nitrogen and phosphorus are in the same group. However, arsenate is like phosphate.

Polyatomic Ions Test Answers
1 What is the name of this chemical? NH4+
Ammonium
Nitrite
Hydroxide
2. Dichromates are toxic substances that are usually insoluble in water. What is the formula for this polyatomic ion?
3. What is the name of this chemical? CrO42-
Phosphate
Carbonate
Chromate
4. What is the name of this chemical? ClO(1-)
Chlorite
Chlorate
Hypochlorite
5. Hydroxide is a popular ion used in bases. What is its formula?
OH (1-)
H (1+)
H2O
O2H (-3)
6. What is the formula for sodium nitrate?
7. Potassium permanganate is not something I would recommend tasting. It's said that consuming 10-20 grams of the stuff could kill a person. What is the formula for the polyatomic ion, permanganate?
MnO4 (1-)
MnO4 (2-)
MnO3 (2-)
MnO3 (1-)
8. Acetate can be shown as C2H3O2- or CH3COO-.
9. What ionic compound is form between lithium and carbonate?
10. What is the formula for ammonium sulfate?
NH42SO4
NH4(SO4)2
(NH4)2SO4
11. What is the name of K3PO4?
Potassium phosphate
Potassium phosphide
Tripotassium Phosphite
12. Which of these polyatomic ions is ammonium (don't confuse it with ammonia)?
NH4 (1+)
NH (1-)
NH3
NH2 (1-)
13. What is the name of the compound Li3N?
Lithium Nitrogen
Lithium-3 Nitride
Lithium Nitride
14. What is the name of this chemical? NO,3(1-)
15. What is the name of this chemical? CN(1-)
Cyanide
Carbonate
Chlorate
16. What is the name of this chemical? Cr₂O₇²⁻
Bromite
Cyanide
Dichromate
17. Hydroxide is:
18. OH- is:
Nitrite
Carbonate
Hydroxide
19. What does the ion phosphate contain?
1 phosphorus, 4 oxygen, to the third power negative
1 phosphorus, 4 oxygen, to the second power negative
2 phosphorus, 4 oxygen, to the third power negative
20. What is the difference between sulfate and sulfite?
There is no difference, they are the same thing.
Sulfate has one more oxygen than sulfite.
Sulfate has a positive charge while sulfite has a negative charge.
Common Polyatomic Ions to Learn
dihydrogen phosphate
H₂PO₄⁻
hydrogen carbonate (bicarbonate)
HCO₃⁻
hydrogen phosphate (biphosphate)
HPO₄²⁻
hydrogen sulfate (Bisulfate)
HSO₄⁻
hydrogen sulfite (bisulfite)
HSO₃⁻
Was this helpful?
Let us know if this was helpful. That's the only way we can improve.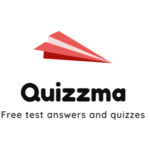 The Quizzma Team is a collective of experienced educators, subject matter experts, and content developers dedicated to providing accurate and high-quality educational resources. With a diverse range of expertise across various subjects, the team collaboratively reviews, creates, and publishes content to aid in learning and self-assessment.
Each piece of content undergoes a rigorous review process to ensure accuracy, relevance, and clarity. The Quizzma Team is committed to fostering a conducive learning environment for individuals and continually strives to provide reliable and valuable educational resources on a wide array of topics. Through collaborative effort and a shared passion for education, the Quizzma Team aims to contribute positively to the broader learning community.