We thoroughly check each answer to a question to provide you with the most correct answers. Found a mistake? Tell us about it through the REPORT button at the bottom of the page. Ctrl+F (Cmd+F) will help you a lot when searching through such a large set of questions.
The journey to becoming a professional golf manager begins with an important step – passing the PGA PGM (Professional Golfers' Association Professional Golf Management) Qualifying Test. This comprehensive exam evaluates the aspirant's knowledge, skills, and abilities essential for success in the golf industry.
The PGM Qualifying Test is a challenging assessment that covers a broad range of topics relevant to professional golf management. This includes but is not limited to the rules of golf, golf operations, golf instruction and player development, equipment and merchandising, and golf industry business management.
The test format and length may vary, but the overall aim is to evaluate the candidate's understanding of the theoretical aspects of golf, as well as practical skills and critical thinking abilities necessary for effective golf management.
Passing the PGM Qualifying Test is a critical step for those aiming to carve a career in the golf industry. It serves as a benchmark of professional competence, assuring employers and clients alike of an individual's sound understanding of golf operations and the industry as a whole.
Furthermore, successful completion of the test is a prerequisite to obtaining PGA membership – a significant credential that opens up a world of opportunities in the golf industry. PGA members are recognized for their superior skills and knowledge, often gaining access to the best jobs, professional development opportunities, and an extensive network of industry professionals.
In essence, the PGM Qualifying Test serves as the gateway to a rewarding career in golf, highlighting an individual's commitment and readiness to excel in this field. Thus, it is vital for aspiring golf professionals to take this test seriously, preparing thoroughly to ensure success.
PGA PGM Qualifying Test Answers
Classification Code
Role
Description
A1
Head Golf Professional at a PGA Recognized Golf Course
An individual whose primary employment is: the ownership and operation of a golf shop at a PGA recognized golf facility. or the supervision and direction of the golf shop and supervision of teaching
A2
Head Professional at a PGA Recognized Golf Range
An individual whose primary employment is: the ownership and operations of a golf shop at a PGA Recognized Facility; or the supervision and direction of the golf shop and supervision of teaching at a Recognized Golf Facility
A3
Exempt PGA Tour, Champions Tour, Nationwide Tour, LPGA Tour and Futures Tour players
A4
Director of Golf at PGA Recognized Golf Facilities
An individual who directs the total golf operation of a PGA Recognized Golf Facility; including the golf shop, golf range, golf care operations, and supervision of the Head Golf Professional
A5
Past Presidents of the Association
A6
Golf Instructor at a PGA Recognized Facility
Golf instructors, supervisors of golf instructors or individuals who instruct PGA Professionals how to teach
A7
Head Professional at a PGA Recognized Facility Under Construction
A8
Assistant Golf Professional at a PGA Recognized Facility
An individual who is primarily employed at a PGA Recognized Facility and spends 50% of the time working on club repair, merchandising, handicapping records, inventory control, bookkeeping and tournaments
A9
Employed at Professional Positions in Management, Development, Ownership Operation and/or Financing of Facilities
A10
Golf Clinician
An individual whose main source of income is golf shows or clinics
A11
Golf Administrator
Individuals who are employed by the Association, a section or the PGA Tour in an administrative capacity and individuals who are employed full-time as employees of golf associations recognized by the Board of Directors
A12
College or University Coach
A13
General Manager
Individuals who manage the entire golf facility including golf operations, golf course maintenance, club house administration, food and beverage operation and other recreation activities at the facility
A14
Director of Instruction at a PGA Recognized Facility
An individual who is managing, supervising and directing the total teaching program and at PGA Recognized Golf School or Facility
A15
Ownership or Management of a Retail Golf Facility
A16
Golf Course Architect
Individuals who are primarily employed in the design of golf courses
A17
Superintendent
Individuals primarily employed in the management of all activities in relation to maintenance, operation and management of a golf course. Individuals in this classification are required to satisfy the criteria of either a Golf Course Superintendent or Assistant Golf Course Superintendent as defined by the Golf Course Superintendents Association of America
A18
Golf Media
Individuals primarily employed in the reporting, editing, writing or publishing of golf-related publications in any form of media
A19
Golf Manufacturer Management
Individuals primarily employed in an executive, administrative or supervisory position with a golf industry manufacturer or golf industry distributor
A20
Golf Manufacturer Sales Representative
Individuals primarily employed by one or more golf manufacturing or distributing companies involved in the wholesale sales and distribution of golf merchandise or golf related supplies to golf facilities, retail store or any other golf outlets
A21
Tournament Coordinator
A22
Rules Official
A23
Club Fitting/Club Repair
Individuals primarily employed in the business of club fitting must use a recognized fitting system or a comparable system, must have all the necessary equipment normally associated with club fitting and must have access to a PGA Recognized Facility or a range at a PGA Recognized Golf Course to monitor ball flights.
A24
Employed within the golf industry and not eligible for another Active classification (Not Eligible for Election)
| Category | Description |
| --- | --- |
| PGA Recognized Golf Course | Facility that has at least 9 holes. Each hole shall have a minimum hole length of 60 yards and have a total yardage of not less than 1,000 yards for 9 holes and 1,500 yards for 18 holes. The golf facility shall have at least 14 acres in total course area exclusive of clubhouse, golf shop and parking areas, and be entirely planted with grass |
| PGA Recognized Golf Range | Refers to a golf range which has a minimum of 15 tees, 150 feet of teeing area, and a depth of at least 600 feet. The range shall have adequate parking facilities allowing at least one parking place for each tee and a building adequate to properly handle the administrative requirements of a PGA Recognized Golf Range |
| Golf's Annual Attraction | 40 million people |
| Average Annual Revenue Generated by Golf | $84 Billion |
| Total Economic Impact of Golf | $190 Billion including 2 million full or part-time jobs |
| Number of PGA Professionals | 29,000 |
| Career Ladder | Conceptualization of a linear career path with the movement from job to job, ideally being a direct upward path |
| Career Lattice | Consists of a series of cross-pivots and lateral movements that might lead to more senior positions. Greater diversification of skills and may be a better way of moving forward for people who want a wider range of skills |
| Time to Complete PGA PGM Program | Approximately 830 hours |
| Rights of PGA Membership | Vote, hold office, attend annual meetings, use the PGA's name, initials, and logo |
| Play Ability Test | Must achieve a 36 hole score within 15 shots of the 18 hole course rating multiplied by 2 |
| PGM Career Paths | Golf Operations, Teaching & Coaching, and Executive Management |
| Levels of the PGA | Facility Management & Teaching and Coaching, Pre Seminar activities, Seminar, Work Experience Portfolio, Knowledge Tests |
| Ways to become a PGA Member | 1. PGA Management University Program 2. PGA PGM Associate Program |
| Statement | Truthfulness |
| --- | --- |
| PGA associates must work full-time while going through PGA PGM associate program | True |
| PGA Students must work full-time while going through the PGA Management University Program | False – instead they are required to complete a series of internships at PGA Recognized Golf Facilities |
| PGA students going through PGA Management University Program must attend seminars at the PGA Education Center in Florida | False |
Topic/Question
Information
What do the seminars at the PGA Education Center help associates with?
They expand on the course material with discussions, instructional videos, and group exercises
Qualifying Level Requirements
– Hold a high school degree or equivalent
– Be a U.S. Citizen or resident alien
– Be able to read and write in English
– Complete a background check
– Complete Qualifying level courses
– Pass the Qualifying test
– Satisfy the PGA Playing Ability Test
– Be eligibly employed in the golf industry
– Register as a PGA Associate
Work Experience Portfolio
Apply course lessons to on-the-job situations and tasks corresponding to each course. Course learning outcomes are translated into practical skills and are documented in the Work Experience Portfolio
Level 1 Completion
Level 1 must be successfully completed within two years of the Level 1 start date
Level 2 Completion
Level 2 must be successfully completed within 2 years of the Level 2 start date
Level 3 Completion
Level 3 Testing and election to PGA membership must occur within eight years of the Level 1 start date
First Recognized Golf Professional
Allan Robertson
Who is responsible for starting the PGA?
Rodman Wanamaker
When was the PGA founded?
April 10, 1916
When was the Tournament Players Division formed?
1968
When was the TPD renamed the PGA Tour?
1975
When were women allowed in the program?
1979
First PGA of America President
Robert White
First woman Class A Professional
Barrie Naismith
First female Secretary of the PGA of America
Suzy Whaley
First PGA Championship winner
Jim Barnes
Which president did golf really benefit from?
Dwight D. Eisenhower
First African American member of the PGA of America
Dewey Brown
When does the Ryder Cup take place?
Every 2 years
Who plays in the Ryder Cup?
U.S. and Europe
The mission of the PGA
To promote the enjoyment and involvement in the game of golf and to contribute to its growth by providing services to the golf professionals and the golf industry
Number of sections in the PGA
41
Number of Districts in the PGA
14
Which section number is the Rocky Mountain, Colorado and Utah section?
9
Officers of the PGA
President, Vice President and Secretary
How is the time and place of the annual meeting determined?
By the President of the Association with the advice from the board of directors
Board of Directors
Officers, Honorary President, Player Director, District Directors, and Two Independent Directors
Board of Control
Secretary acting as the chairperson along with four PGA members selected by the president (one from each of the four geographic areas)
How long do the officers hold their positions?
2 years selected by a majority vote at the annual meeting
Presidents responsibilities
– Preside at all Annual Meetings of the Association and at all meetings of the Board of directors
– Serve as the chief spokesperson for the Association
– Consult and advise the CEO on the Associations policies
Vice Presidents Responsibilities
Primarily Responsible for the financial matters of the Association
Secretary's Responsibilities
Primarily responsible for the membership matters of the Association
Attendees at the Annual Meeting
– Board of Directors
– All past presidents
– Two Delegates from each section
– Two Player Directors (A-3)
District Directors are elected for how long?
3 years
Independent Directors
Shall not be members of the Association, shall be elected by the Board of Directors from a list of names submitted by the President – their term of office is 3 years
Player Directors
Shall be elected by the Player Directors on the PGA TOUR Tournament Policy Board. Their term is 1 year
Board of Directors Powers and Duties
Responsible for the management of the Association in accordance with the Articles of Incorporation, Bylaws and Regulations
CEO Duties and Responsibilities
The administrator of the Association
T/F – Associates are members of the Association
False – Associates are not members and do not receive any rights of membership but may attend Section Meetings
How many experience credits must an associate obtain to gain membership?
36
Master Professional
Recognizes PGA Members who have successfully completed advanced professional training. Must serve at least six years in the capacities of Class A Head Professional (A-1) or Director of Golf (A-7)
Which classifications of membership do not need to satisfy the requirements of the Association's Professional Development Program?
– A3 (Exempt PGA TOUR players)
– A5 (Past Presidents of the Association)
– Life Member retired
– Life Member
– Century
– Retired Member
If a member is employed in more than one section, which section is that member allowed the rights of membership?
The section where the member is employed a majority of the time
Current President of the PGA
Paul Levy
Current Vice President of the PGA
Suzy Whaley
Current Secretary of the PGA
Jim Richardson
Current Honorary President of the PGA
Derek Sprague
Constitution Articles
13 articles
USGA's First President
Theodore Havemeyer, Dec. 22, 1894
5 W's in the Rules
1. WHAT is the form of play/WHAT happened
2. WHO is involved
3. WHEN did the incident occur
4. WHERE did the incident occur
5. WHY did the incident occur
Where in the rule book would you find information on Local Rules, competition, design or clubs, the ball, and the devices and other equipment?
Appendix
How is the Rules of Golf rule book organized?
It is organized logically in accordance with how the game is played
May
Optional
Should
Recommended
Must
Mandatory (otherwise a penalty will occur)
Deemed
Judged to be
The Ball
The ball in play
A Ball
Any Ball; a player may substitute another ball
When was the section of Etiquette moved to the front of the book?
1946
The first Articles of Golf was written when?
1744
The USGA and R&A issued a uniform set of rules when?
1952
The Rules are substantially organized?
1984
First Golf Course
Brunsfield Links of six holes in 1450
R&A's Authority
Extends across Europe, Africa, the Asia-Pacific, and the Americas
USGA's Authority
Extends to the United States and Mexico
4 Reasons why the Rules of Golf Change
1. Conditions of Play
2. Golf Equipment
3. Commercialization
4. The quest for equity
Rules governing golf clubs until?
1908
Rules governing golf balls until?
1921
Maximum weight of a golf ball
1.62 ounces
Maximum diameter of a golf ball
1.68 inches
When are the Rules and Definitions revised?
Every 4 years
When are the Appendices and The Decisions revised?
Every 2 years
T/F – The meeting between the USGA and the R&A to change Rules occurs during U.S. Presidential election years.
True
What is the objective of a cover letter?
To supplement the information provided in the resume and make a concise, focused appeal to the employer regarding the candidate's qualifications and skills.
Where does an employer's first impression of an applicant come from?
Resume and Cover Letter
T/F – Employers normally review resumes looking for reasons to hire the applicant
False – employers look at resumes for reasons to NOT hire the applicant
How long do employers spend reviewing a resume?
30 seconds
T/F – You should include that you are a PGA Associate in good standing in your resume
True
T/F – You should mention your age in a resume or cover letter
False
Chronological Resume Format
Focuses on job continuity, career advancement, and accomplishments in work history. Job history is organized chronologically
Functional Resume Format
Skills-based resume. Achievements are the focus, titles and dates are de-emphasized.
Combination Resume Format
Combines both chronological and functional formats. It showcases skills, abilities and expertise desired by the employer at the beginning of the resume, followed by work experience listed in chronological order.
Key Elements of a Resume
– Name/Address
– Objective (Focus on the specific targeted position)
– Opening Statements – match skills to employer needs
– Experience
– Educational Background (most advanced education received should be listed first)
– Military Service
– Professional Affiliations
– Community Service
– Extracurricular activities
T/F – The heading of the resume must include the applicant's standard contact information, including name, address, phone number, and email address
True
T/F – The heart of the resume is the desired skills
False – Work Experience
T/F – You should include educational courses and professional seminars as well as industry awards and professional memberships in a resume
True
T/F – You should include reasons for leaving your previous employer in your resume
False
T/F – Your resume should be photocopied and turned into the interviewing committee.
False – Your resume should be finely printed
T/F – You should always number your resume
True
T/F – You should have a list of references with your resume
True
T/F – You should have one cover letter if you are applying for more than one position
False
How long should a cover letter be?
2-3 paragraphs
T/F – If there is more than one position available, imply that any of those positions will be accepted
False – Employers find this desperate
T/F – It is good practice to research the position being applied for and visit the facility before an interview.
True
T/F – You should ask the interviewing committee questions
True
T/F – You should bring along the Work Experience Portfolio for an interview to provide useful material to the interviewing committee
True
How should you dress for in interview?
CONSERVATIVE
How should you begin the interview
Start with a short summary of your qualifications, citing one or two major accomplishments and pointing out how you fit the job requirements.
T/F – You should discuss compensation during the interview
False
T/F – The cover letter should recap every point in the resume
False – the cover letter should complement the resume, expanding on what is presented
T/F – A Superintendent can be a member of the Association
True
Rules of Golf
The rules of golf form the foundation of the game, preserving its integrity, fairness, and spirit. They establish the parameters within which golf is played and provide resolution to any issues or disputes that may arise on the course.
The rules of golf, as governed by the United States Golf Association (USGA) and the Royal and Ancient Golf Club of St. Andrews (R&A), encompass a range of topics from equipment standards and player conduct, to procedures for stroke play and match play, and guidelines for dealing with specific course conditions.
Gaining a comprehensive understanding of these rules is crucial for aspiring golf professionals. Not only do they need this knowledge for their own play, but also for instructing others, resolving disputes, setting up tournaments, and managing golf operations. This understanding extends to recognizing the definitions of important terms, such as "relief area", "penalty area", and "out of bounds".
While the number of rules in golf might seem overwhelming, some scenarios are more common than others. These include situations such as hitting a ball out of bounds, dealing with unplayable lies, taking relief from cart paths or other immovable obstructions, or addressing a lost ball.
Understanding how the rules apply in these situations is key. For instance, if a ball is hit out of bounds, the stroke and distance rule typically applies, which means the player must take a one-stroke penalty and play another ball from the spot of the previous stroke.
It's crucial for a golf professional to be able to apply the correct rule to maintain fairness and the pace of play.
The rules of golf are not static and have evolved over the years to keep pace with advancements in equipment technology, changes in golf course design, and to better align with the sport's emphasis on integrity and fair play.
For example, recent rule changes have touched on areas like dropping procedure, the time allowed to search for a lost ball, and the ability to leave the flagstick in the hole while putting.
Staying up-to-date with these changes is essential for a golf professional. These amendments can have wide-ranging implications for player strategies, course setup, and the enforcement of rules during competition.
Moreover, knowledge of recent rule changes underscores a professional's dedication to their craft and their commitment to upholding the standards of the game.
Golf Operations
Golf operations encompass a range of activities that ensure the smooth functioning of a golf facility, enhancing the experience for golfers, and ensuring financial sustainability. Aspiring golf professionals need to understand these operations in order to effectively manage golf facilities and events.
Golf Operations Management includes day-to-day activities such as scheduling tee times, managing the pro shop, coordinating staff, overseeing customer service, and ensuring the maintenance of the golf course.
Professionals should also have a strong understanding of financial management, including budgeting, revenue management, inventory control, and financial reporting. They should be able to apply strategic planning to achieve the facility's goals and objectives, implement marketing and promotional strategies, and maintain excellent relationships with customers, staff, and stakeholders.
Understanding the design elements of a golf course, including the placement of tees, fairways, greens, hazards, and other features, is crucial for a golf professional. This knowledge can influence how a course is set up for play and how tournaments are organized.
Maintenance of the golf course is another significant aspect of golf operations. It includes turfgrass management, irrigation, pest and disease control, and repair and maintenance of course features. Golf professionals need to collaborate effectively with the grounds crew and understand the basics of course maintenance to ensure optimal playing conditions.
Managing golf tournaments and events is a key responsibility for golf professionals. This involves planning and organizing the event, setting up the course, managing registrations and scoring, enforcing rules, and overseeing prize distribution. Professionals should be familiar with various tournament formats (e.g., stroke play, match play, scrambles) and be able to plan events that cater to different skill levels and player preferences.
In addition to tournaments, golf professionals might also manage other events such as clinics, charity events, and social gatherings. This requires excellent organizational skills, attention to detail, and the ability to ensure a positive and enjoyable experience for all participants.
Was this helpful?
Let us know if this was helpful. That's the only way we can improve.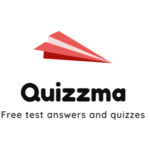 The Quizzma Team is a collective of experienced educators, subject matter experts, and content developers dedicated to providing accurate and high-quality educational resources. With a diverse range of expertise across various subjects, the team collaboratively reviews, creates, and publishes content to aid in learning and self-assessment.
Each piece of content undergoes a rigorous review process to ensure accuracy, relevance, and clarity. The Quizzma Team is committed to fostering a conducive learning environment for individuals and continually strives to provide reliable and valuable educational resources on a wide array of topics. Through collaborative effort and a shared passion for education, the Quizzma Team aims to contribute positively to the broader learning community.