We thoroughly check each answer to a question to provide you with the most correct answers. Found a mistake? Tell us about it through the REPORT button at the bottom of the page. Ctrl+F (Cmd+F) will help you a lot when searching through such a large set of questions.
| Question | Answer |
| --- | --- |
| During cardiac arrest, what happens to a person? | The heart stops beating, the person doesn't respond, and the person isn't breathing normally |
| Which is the correct first step when you arrive at a scene where a person has collapsed? | Make sure the scene is safe |
| When you do Hands-only CPR, how many chest compressions should you perform each minute? | 100 to 120 |
| How deep should you push on the chest of an adult when you do Hands-only CPR? | at least 2 inches |
| Once you shout for help, what are the next steps for providing Hands-Only CPR? | phone 911 and get an AED if available, check for breathing, and begin compressions. |
| What does an AED do? | reads the heart rhythm and tells you if a shock is needed |
| Do you know where the AED is located in your school? | Yes |
| Would you feel comfortable performing Hands-Only CPR if someone had a cardiac arrest? | Yes |
| Which is the correct first step to help a choking adult who stops responding? | lay the person on the ground |
| What is the most important thing to remember when performing CPR on a child? | children need breaths and compressions |
| What are the signs of a child who is choking? | The child can't cough, speak, or breathe |
| When you perform CPR with breaths on an adult, how many breaths do you give after every 30 compressions? | 2 breaths |
Helpful Sources
Was this helpful?
Let us know if this was helpful. That's the only way we can improve.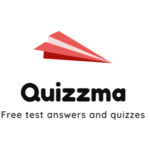 The Quizzma Team is a collective of experienced educators, subject matter experts, and content developers dedicated to providing accurate and high-quality educational resources. With a diverse range of expertise across various subjects, the team collaboratively reviews, creates, and publishes content to aid in learning and self-assessment.
Each piece of content undergoes a rigorous review process to ensure accuracy, relevance, and clarity. The Quizzma Team is committed to fostering a conducive learning environment for individuals and continually strives to provide reliable and valuable educational resources on a wide array of topics. Through collaborative effort and a shared passion for education, the Quizzma Team aims to contribute positively to the broader learning community.