We thoroughly check each answer to a question to provide you with the most correct answers. Found a mistake? Tell us about it through the REPORT button at the bottom of the page. Ctrl+F (Cmd+F) will help you a lot when searching through such a large set of questions.
For the problem, identify all the forces acting on the object and draw a free-body diagram of the object. An ascending elevator, hanging from a cable, is coming to a stop.
Answer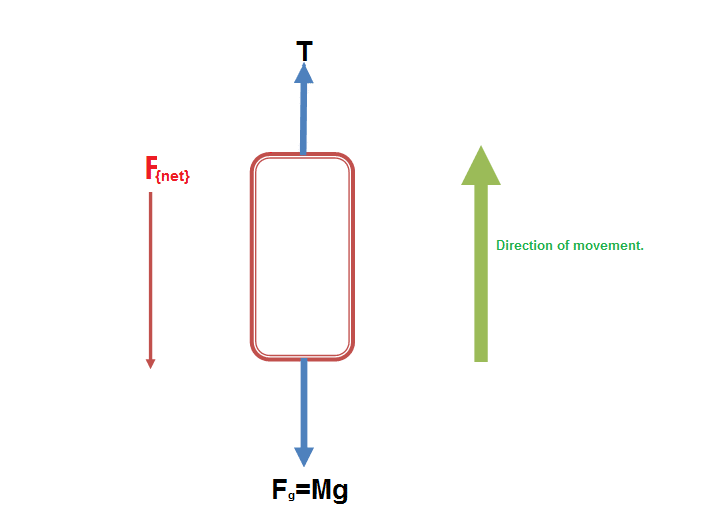 The forces that are acting on the elevator, as shown in the figure above, are:
The tension force due to cable.
The gravitational force (Weight).
Was this helpful?
Let us know if this was helpful. That's the only way we can improve.