We thoroughly check each answer to a question to provide you with the most correct answers. Found a mistake? Tell us about it through the REPORT button at the bottom of the page. Ctrl+F (Cmd+F) will help you a lot when searching through such a large set of questions.
Fool Proof Module 9: Renting a Pad Answers
| Question | Answer |
| --- | --- |
| The sales agent's job is to rent you an apartment, not necessarily tell you the truth about the apartment. What responsibility does that put on you? | If I want to get the right place, I always have to do my homework and keep emotion out of my decision. |
| What should be the maximum spending on housing if your gross income is $2,400 per month? | $800. |
| Landlords also have certain rights. Choose one landlord right from the answers below. | If you cause damage to the apartment, a landlord can and almost certainly will keep part or all of your security deposit. |
| How much of your "gross" income should you spend on your rent and housing expenses? | One third. |
| According to many consumer advocates, you should NOT furnish your apartment by going to a "rent-to-own" company because the cost of renting-to-own is much more expensive than the cost of buying. | True. |
| What is the main difference between renting and leasing? | When you lease you normally have a longer term contract and can't move out early without paying big penalties. |
| Which statement is true about "subletting"? | Subletting without permission normally means you have defaulted on your agreement and means you may have to pay heavy penalties. |
| Your renters insurance "deductible" is $500. Your $800 tablet disappears from your apartment after a big party. Your renters insurance pays for 100% of your loss. | False |
| If you have credit problems you will normally pay more in rent and security deposits. | True |
| Which of these is the tenant's responsibility? | Taking reasonable care of the property, giving notice if leaving at the end of the lease, using the rental for the purpose stated in the lease. |
| Landlords have certain responsibilities. Choose the most important landlord responsibility from the answers below. | Making repairs in a reasonable amount of time. |
| What is a landlord? | A person or company that is renting the apartment or house to you. |
| You should always find your apartment first and then figure out how to pay for the rent afterwards. | False. |
| An eviction notice usually means you will lose your security deposit and you can be forced to pay heavy penalties and fees. | True. |
| What is the biggest mistake most people make when they select a place to rent? | They let emotions rather than common sense guide them. |
Question 1: Which of these choices is the worst mistake to make when you are renting or leasing an apartment?
Let your emotions rule your decision.
Question 2: Landlord's have rights, too! Which of the following is NOT a right of the landlord.
A landlord can take all of your security deposit if you do
Question 3: Should you plan on spending two thirds of your paycheck on rent and household?
False
Question 4: When deciding on an apartment what should you do first?
Develop your budget and look at the places that fall within your budget.
Question 5: What do you call the person or company that is renting an apartment or house to you.
Landlord
Question 6: What is the maximum you should spend on housing if your gross income is $1,800 per month?
landlord
the person who owns the property that you rent
deposit
money that you should (but may not) get back when you rent or lease a place. for instance, a security deposit.
fee
money you pay for a professional service that you will never get back. for instance, a fee for checking your credit.
"in default"
failure to pay back a loan (basically, you're in trouble)
eviction notice
Landlord must give tenant notice before an eviction is filed (your landlord is trying to kick you out)
Related Test Answers: Foolproof Module 10 test answers
Was this helpful?
Let us know if this was helpful. That's the only way we can improve.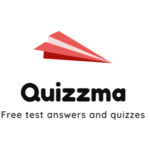 The Quizzma Team is a collective of experienced educators, subject matter experts, and content developers dedicated to providing accurate and high-quality educational resources. With a diverse range of expertise across various subjects, the team collaboratively reviews, creates, and publishes content to aid in learning and self-assessment.
Each piece of content undergoes a rigorous review process to ensure accuracy, relevance, and clarity. The Quizzma Team is committed to fostering a conducive learning environment for individuals and continually strives to provide reliable and valuable educational resources on a wide array of topics. Through collaborative effort and a shared passion for education, the Quizzma Team aims to contribute positively to the broader learning community.