We thoroughly check each answer to a question to provide you with the most correct answers. Found a mistake? Tell us about it through the REPORT button at the bottom of the page. Ctrl+F (Cmd+F) will help you a lot when searching through such a large set of questions.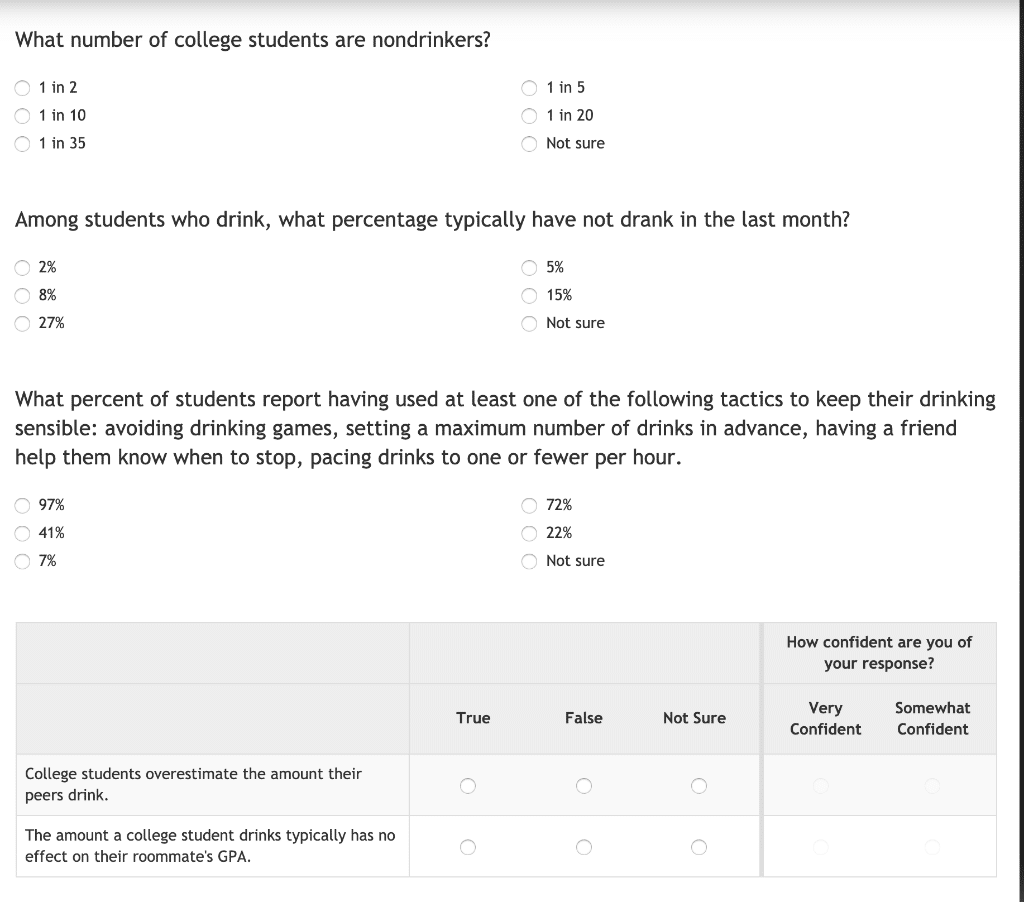 What number of college students are non-drinkers?
1 in 2
1 in 5
1 in 10
1 in 20
1 in 35
Not sure
Among students who drink, what percentage typically have not drank in the last month?
What percent of students report having used at least one of the following tactics to keep their drinking sensible: avoiding drinking games, setting a maximum number of drinks in advance, having a friend help them know when to stop, pacing drinks to one or fewer per hour.
Confident College students overestimate the amount their peers drink.
The amount a college student drinks typically has no effect on their roommate's GPA.
Was this helpful?
Let us know if this was helpful. That's the only way we can improve.