We thoroughly check each answer to a question to provide you with the most correct answers. Found a mistake? Tell us about it through the REPORT button at the bottom of the page. Ctrl+F (Cmd+F) will help you a lot when searching through such a large set of questions.
Find a nonzero vector orthogonal to the plane through the points P, Q, and R, P(0,-2,0), Q(4,1,-2), R(5,3,1).
Answer: < -1, -7, 6 > or <1, 7, -6 >
Explanation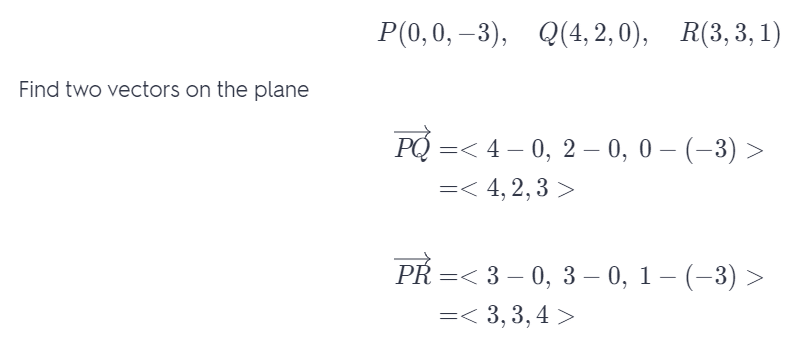 You may have gotten < 1, 7, -6 > instead by using a different order for the cross product or picked two different vectors on the plane.
Was this helpful?
Let us know if this was helpful. That's the only way we can improve.