We thoroughly check each answer to a question to provide you with the most correct answers. Found a mistake? Tell us about it through the REPORT button at the bottom of the page. Ctrl+F (Cmd+F) will help you a lot when searching through such a large set of questions.
Atoms consist of three basic particles: protons, electrons, and neutrons. The nucleus (center) of the atom contains the protons (positively charged) and the neutrons (no charge). The outermost regions of the atom are called electron shells and contain the electrons (negatively charged). Atoms have different properties based on the arrangement and number of their basic particles.
The hydrogen atom (H) contains only one proton, one electron, and no neutrons. This can be determined using the atomic number and the mass number of the element (see the concept of atomic numbers and mass numbers).
Atomic Structure Quiz
Atomic Structure Quiz Answers
1. All elements are composed of
atoms
compounds
neutrons
molecules
2. What is the mass number of carbon (C)?
3. How many electrons are in an atom of carbon (C)? (Remember APE! Atomic Number = # of Protons and # of Electrons)
4. How many electrons are in an atom of carbon (C)? (Remember APE! Atomic Number = # of Protons and # of Electrons)
5. How many neutrons are in an atom of sodium (Na)?  (Remember M-A=N! Mass # – Atomic # = Neutrons)
6. What is the mass number of sodum (Na)?  (Don't forget to round!)
7. Atoms of the same element must always have the same number of _________
isotopes
neutrons
protons
electrons
8. The dense, positively charged mass located in the center of the atom.
9. The _________ of an element equals the number of protons in an atom of that element
atomic number
isotopes
atomic weight
10. The __________ of an atom is the sum of the protons and neutrons in the nucleus of that atom.
atomic weight
isotope weight
atomic number
mass number
11. Number of protons in an atom of an element.
atomic mass
isotopes
atomic number
proton count
12. Where are electrons found in an atom?
in the atomic number
inside the nucleus
outside of the nucleus
in the electron zone
13. Where are protons and neutrons found in an atom?
inside the nucleus
in the electron zone
outside of the nucleus
in the atomic number
14. An element will always have the same number of ________.
protons
atoms
isotopes
neutrons
15. What is the atomic number of gold (Au)?
16. How many protons does gold (Au) have? (Remember APE! Atomic Number = # of Protons and # of Electrons)
17. Which atomic particles will you find inside of the nucleus of an atom?
Electron & proton
Proton & Neutron
Neutron & Electron
18. Which atomic particle has a negative charge?
Terms & Answer Keys to Learn
atom
the smallest particle of an element that keeps its chemical properties
John Dalton
in the early 1800's came up with his own atomic model that proposed that all matter is made up of individual particles called atoms which cannot be divided.
Dalton's theory
1. elements are composed of atoms
2. atoms of the same element have the same mass (WRONG)
3. compounds contain atoms of more than one element
4. in a compound, atoms always combine in the same way
J.J. Thompson
conducted some experiments with electricity and matter. He discovered that electricity consisted of negatively charged particles.
electron
negatively charged particle
proton
positively charged particle
neutron
neutrally charged particle
Ernst Rutherford
discovered that the nucleus is positively charged because protons are in the nucleus. He did the gold foil experiment.
quarks
small particles that make up PROTONS and NEUTRONS, each proton/neutron has 3 each
up, down, top, bottom, strange, charm
types of quarks
3
a proton or neutron is made up of ___ quarks
mass #
equals sum of protons and neutrons in an atom, mass number – atomic number = # of neutrons, we get mass number by rounding the average atomic mass
atomic #
the number of protons in an atom, atom is identified as an element by the number of protons in the nucleus
atomic mass unit
amu, base on the mass of one carbon atom that has 6 protons and 6 neutrons, 1 amu = 1/12 mass of a carbon atom
1/12
amu is ___ of a carbon atom
mass of protons + mass of neutrons
mass of an atom
isotopes
atoms with the same number of protons but different number of neutrons
Was this helpful?
Let us know if this was helpful. That's the only way we can improve.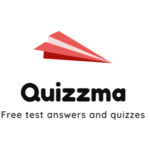 The Quizzma Team is a collective of experienced educators, subject matter experts, and content developers dedicated to providing accurate and high-quality educational resources. With a diverse range of expertise across various subjects, the team collaboratively reviews, creates, and publishes content to aid in learning and self-assessment.
Each piece of content undergoes a rigorous review process to ensure accuracy, relevance, and clarity. The Quizzma Team is committed to fostering a conducive learning environment for individuals and continually strives to provide reliable and valuable educational resources on a wide array of topics. Through collaborative effort and a shared passion for education, the Quizzma Team aims to contribute positively to the broader learning community.