We thoroughly check each answer to a question to provide you with the most correct answers. Found a mistake? Tell us about it through the REPORT button at the bottom of the page. Ctrl+F (Cmd+F) will help you a lot when searching through such a large set of questions.
4S
Scandinavian Simvastatin Survival Study
AAA
abdominal aortic aneurysm
ABC
airway-breathing-circulation
ACA
anterior cerebral artery
ACAS
Asymptomatic Carotid Atherosclerosis Study
ACE
angiotensin-converting enzyme
ACEI
angiotensin-converting enzyme inhibitor
ACS
acute coronary syndromes
ACT
Activated clotting time
ADP
adenosine diphosphate
AHA
American Heart Association
AICA
anterior inferior cerebellar artery
APC-R
Activated protein C resistance
ATLANTIS
Alteplase Thrombolysis for Acute Noninterventional Therapy in Ischemic Stroke
AVM
arteriovenous malformation
BOA
Bypass Oral Anticoagulants or Aspirin
CAMPER
Clopidogrel and Aspirin in the Management of Peripheral Endovascular Revascularization
CAPRIE
Clopidogrel versus Aspirin in Patients at Risk of Ischemic Events
CASPAR
Clopidogrel and Acetylsalicylic Acid in Bypass Surgery for Peripheral Arterial Disease
CAVATAS
Carotid and Vertebral Artery Transluminal Angioplasty Study
CCA
common carotid artery
CEA
carotid endarterectomy
CFA
common femoral artery
CHARISMA
Clopidogrel for High Atherothrombotic Risk and Ischemic Stabilization, Management, and Avoidance
CRS
captopril renal scanning
DSA
digital subtraction angiography
DSB
detachable silicone balloon
DVT
deep venous thrombosis
ECA
external carotid artery
ECASS
European Cooperative Acute Stroke Study
EPD
emboli protection devices
ESRD
end-stage renal disease
EVAR
endovascular abdominal aortic aneurysm repair
FDA
Food and Drug Administration
FMD
fibromuscular dysplasia
GDC
Guglielmi detachable coil
HOPE
Heart Outcomes Prevention Evaluation
HPS
Heart Protection Study
ICA
internal carotid artery
ICH
intracranial hemorrhage
IMA
inferior mesenteric artery
INR
international normalization ratio
IVT
Interventional Therapeutics
IVUS
intravascular ultrasound
LAO
left anterior oblique
LIMA
left internal mammary artery
LMWH
low molecular weight heparin
MAP
mean arterial pressure
MCA
middle cerebral artery
MRA
Magnetic resonance angiography
MRI
Magnetic resonance imaging
NASCET
North American Symptomatic Carotid Endarterectomy Trial
NBCA
n-butyl cyanoacrylate
NINDS
National Institutes of Neurological Disorders and Stroke
OCP
oral contraceptive pill
PCA
posterior cerebral artery
PCI
percutaneous coronary intervention
PEI
percutaneous endovascular intervention
PICA
Posterior inferior cerebellar artery
PICC
percutaneous inserted central catheter
PIOPED
Prospective Investigation of Pulmonary Embolism Diagnosis trial
PO
by mouth (Latin: per os)
PROACT
Prolyse in Acute Cerebral Thromboembolism
PROMPT
Platelet Receptor Antibodies in Order to Manage Peripheral Artery Thrombosis
PTA
percutaneous transluminal angioplasty
PTCA
percutaneous transluminal coronary angioplasty
PTFE
polytetrafluoroethylene
PTS
postthrombotic syndrome
PVD
peripheral vascular disease
PVR
pulse volume recording
RAO
right anterior oblique
RAS
renal artery stenosis
r-pro-UK
recombinant pro-urokinase
rt-PA
recombinant tissue plasminogen activator
SAH
subarachnoid hemorrhage
SAPPHIRE
Stenting and Angioplasty with Protection in Patients at High Risk for Endarterectomy
SCA
superior cerebellar artery
SCVIR
Society of Cardiovascular and Interventional Radiology
SFA
superficial femoral artery
SIROCCO
Sirolimus-coated Cordis SMART Nitinol Self-expanding Stent for the Treatment of Obstructive Superficial Femoral Artery Study
SMA
superior mesenteric artery
SPECT
single positron emission computed tomography
STAR
SCVIR Transluminal Angioplasty and Revascularization
SVS
Society for Vascular Surgery
TAA
thoracic aortic aneurysm
TASC
Transatlantic Inter-Society Consensus
TBO
test balloon occlusion
TCD
transcranial Doppler ultrasound
TIA
transient ischemic attack
TIMI
Thrombolysis in Myocardial Infarction
TOS
thoracic outlet syndrome
TPN
total parenteral nutrition
UFH
unfractionated heparin
USRDS
United States Renal Data System
VTE
venous thromboembolism
WASID
Warfarin-Aspirin Symptomatic Intracranial Disease
Was this helpful?
Let us know if this was helpful. That's the only way we can improve.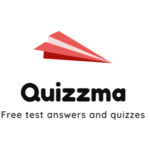 The Quizzma Team is a collective of experienced educators, subject matter experts, and content developers dedicated to providing accurate and high-quality educational resources. With a diverse range of expertise across various subjects, the team collaboratively reviews, creates, and publishes content to aid in learning and self-assessment.
Each piece of content undergoes a rigorous review process to ensure accuracy, relevance, and clarity. The Quizzma Team is committed to fostering a conducive learning environment for individuals and continually strives to provide reliable and valuable educational resources on a wide array of topics. Through collaborative effort and a shared passion for education, the Quizzma Team aims to contribute positively to the broader learning community.