We thoroughly check each answer to a question to provide you with the most correct answers. Found a mistake? Tell us about it through the REPORT button at the bottom of the page. Ctrl+F (Cmd+F) will help you a lot when searching through such a large set of questions.
What makes an acid unique and how are acids named?
A variety of acids are used in foods, industry, and research. Acids are covalently bonded molecules, but when they are put into water they produce ions. One of the ions produced is always H+, which immediately combines with a water molecule to form the hydronium ion (H.O-). The H.0+ ion is what defines the acidic properties of a substance. Because of their special classification, acids have a naming system different from ionic or other molecular (covalent) compounds.
If you need quick POGIL answers
Here you can find a PDF example -> https://bit.ly/pogil-pdf
Here is a Google Docs example -> https://bit.ly/google-docs-pogil
Naming Acids Practice
Use this set to practice naming acids and bases. Share this page if you like it 🙂

Term and Answers to learn
HClO3
Chloric Acid
Chlorate
H2SO3
Sulfurous Acid
Sulfite
H2SO4
Sulfuric Acid
Sulfate
H3PO3
Phosphorous Acid
Phosphite
H3PO4
Phosphoric Acid
Phosphate
HNO2
Nitrous Acid
Nitrite
H2CO3
Carbonic Acid
Carbonate
HClO4
Perchloric Acid
Perchlorate
HClO3
Chloric Acid
Chlorate
HClO2
Chlorous Acid
Chlorite
HClO
Hypochlorous Acid
Hypochlorite
HBrO4
Perbromic Acid
Perbromate
HIO
Hypoiodous
Hypoiodite
HI-
Hydroiodic Acid
Iodide
HClO2
Chlorous Acid
Chlorite
HBrO-
Hypobromous Acid
Hypobromite
H3PO4
Phosphoric Acid
Phosphate
H2SO3
Sulfurous Acid Sulfite
Naming Acids Video Practice
In order to explain acid naming, the sequence of HCl, HClO, HClO2, HClO3, and HClO4 will be discussed in order.
HCl is a binary acid. All binary acids are named the same way:
the prefix "hydro" is used.
the root of the anion is used.
the suffix "ic" is used.
the word "acid" is used as the second word in the name.
The name for HCl is hydrochloric acid. Other binary acids you are responsible for are HF, HBr, HI, and H2S.
In the ChemTeam's estimation there are two keys. You have to:
recognize when a polyatomic is present and
know its name.
Only then can you know to change the "ite" suffix to "ous" and the "ate" suffix to "ic" when it is an acid.
More complex acids have oxygen in the compound. There is a simple set of rules for these acids.
Any polyatomic ion with the suffix "-ate" uses the suffix "-ic" as an acid. So, HNO3 will be nitric acid.
When you have a polyatomic ion with one more oxygen than the "-ate" ion, then your acid will have the prefix "per-" and the suffix "-ic." For example, the chlorate ion is ClO3–. Therefore, HClO4 is called perchloric acid.
With one fewer oxygen than the "-ate" ion, the acid will have the suffix "-ous." For example, chlorous acid is HClO2.
With two fewer oxygen than the "-ate" ion, the prefix will be "hypo-" and the suffix will be "-ous." For example, instead of bromic acid, HBrO3, we have hypobromous acid, HBrO.
Was this helpful?
Let us know if this was helpful. That's the only way we can improve.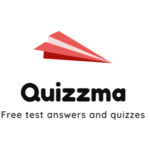 The Quizzma Team is a collective of experienced educators, subject matter experts, and content developers dedicated to providing accurate and high-quality educational resources. With a diverse range of expertise across various subjects, the team collaboratively reviews, creates, and publishes content to aid in learning and self-assessment.
Each piece of content undergoes a rigorous review process to ensure accuracy, relevance, and clarity. The Quizzma Team is committed to fostering a conducive learning environment for individuals and continually strives to provide reliable and valuable educational resources on a wide array of topics. Through collaborative effort and a shared passion for education, the Quizzma Team aims to contribute positively to the broader learning community.