We thoroughly check each answer to a question to provide you with the most correct answers. Found a mistake? Tell us about it through the REPORT button at the bottom of the page. Ctrl+F (Cmd+F) will help you a lot when searching through such a large set of questions.
Holiday Trivia Quiz
Quiz Answers
1. What is Frosty the Snowman's nose made out of?
A button
A carrot
Coal
A stick
2. What snack is traditionally left out for Santa Claus?
Cookies
Pizza
Brownies
Taco
3. During what ancient festival did masters temporarily serve their slaves?
Floralia
Agonia
Saturnalia
Amalia
4. Normally, a year contains 365 days. Which day does Christmas usually fall on?
5. What holiday drink is known as "Milk Punch"?
Hot Tea
Hot Chocolate
Eggnog
Hot Cider
6. What holiday was established in California in 1966 by scholar/activist Dr. Maulana Karenga?
Kwanzaa
Earth day
Moon day
Flag day
7. What percent of parents admit to stealing Halloween candy from their children?
8. What is the best selling Christmas single of all time?
Silent night
Blue Christmas
White Christmas
9. Which holiday takes place on March 26?
Bubble bath day
Make up your own holiday day
Sleep Day
10. What Christmas themed ballet premiered in Russia in 1892?
The Nutcracker
Jolly St. Nick
A Christmas Carol
11. One of Santa's reindeer is related to Valentine's Day. Which reindeer is it?
12. What animated film is about children being transported to the North Pole on Christmas Eve?
The Polar Express
The North Pole Machine
Santa Clause
13. What holiday edible is known for its long shelf life?
Candy Canes
Fruit cake 
Hot Chocolate
14. What British holiday is named after a man who tried to blow up a government building?
Bob Levin Day
Guy Fawkes Day
Edy Eddie Day
Sadie Hawkins Day
15. In the early 1800's, the gingerbread house was inspired by what fairy tale?
The Princess and the Gumdrop
Goldy Locks
Hansel and Gretel
16. What beverage company has been using Santa Claus in its advertising since 1931?
Pepsi
Sprite
Coca-Cola
Dr. Pepper
17. What figure from English folklore came to be associated with Santa Claus?
Father Christmas
Tim Allen
Kris Kringle
18. What holiday was created by a vote of the United Nations General Assembly in 1981?
International Peace Day
Youth Day
Earth Day
Was this helpful?
Let us know if this was helpful. That's the only way we can improve.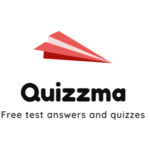 The Quizzma Team is a collective of experienced educators, subject matter experts, and content developers dedicated to providing accurate and high-quality educational resources. With a diverse range of expertise across various subjects, the team collaboratively reviews, creates, and publishes content to aid in learning and self-assessment.
Each piece of content undergoes a rigorous review process to ensure accuracy, relevance, and clarity. The Quizzma Team is committed to fostering a conducive learning environment for individuals and continually strives to provide reliable and valuable educational resources on a wide array of topics. Through collaborative effort and a shared passion for education, the Quizzma Team aims to contribute positively to the broader learning community.