We thoroughly check each answer to a question to provide you with the most correct answers. Found a mistake? Let us know about it through the REPORT button at the bottom of the page.
Find a vector equation and parametric equations for the line segment that joins P to Q.
P(0, – 1, 1), Q(1/2, 1/3, 1/4)
Answer
Vector equation of a line segment joining the points with position vectors R0 and R1 is: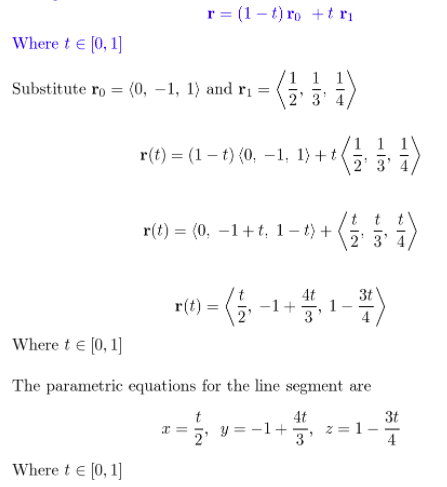 Was this helpful?
Let us know if this was helpful. That's the only way we can improve.