We thoroughly check each answer to a question to provide you with the most correct answers. Found a mistake? Tell us about it through the REPORT button at the bottom of the page. Ctrl+F (Cmd+F) will help you a lot when searching through such a large set of questions.
Memorable Quotes
"We're going to build a mirror factory first and put out nothing but mirrors for the next year and take a long look in them."
Granger
"I'm seventeen & I'm crazy."
Clarisse
"I didn't [take too many pills]. Never in a billion years."
Mildred
"Are you happy?"
Clarisse
"We must all be alike. Not everyone born free and equal, as the Constitution says, but everyone made equal."
Beatty
"How long until we get fourth wall-TV?"
Mildred
"I'm not thinking. I'm just doing like I'm told, like always."
Montag
"We have everything we need to be happy, but we aren't happy. Something's missing. I looked around. The only thing I positively knew was gone was the books I'd burned in ten or twelve years. So I thought books might help."
Montag
"We must all be alike. Not everyone born free and equal, as the Constitution says, but
everyone made equal. Each man the image of every other; then all are happy, for there are no
mountains to make them cower, to judge themselves against. So! A book is a loaded gun in the
house next door. Burn it. Take the shot from the weapon."
Beatty
"Let you alone! That's all very well, but how can I leave myself alone? We need not to be let alone. We need to be really bothered once in a while. How long is it since you were really bothered? About something important, about something real?"
Montag
"Do you know why books such as this are so important? Because they have quality. And what does the word quality mean? To me it means texture. The book has pores."
Faber
Beatty
"Give a man a few lines of verse and he thinks he's the Lord of all Creation. You think you can walk on water with your books. Well, the world can get by just fine without them."
radio
"War has been declared."
Montag
"They would have killed me…For no reason at all in the world they would have killed me."
Faber
"I feel I'm doing what I should've done a lifetime ago. For a little while I'm not afraid. Maybe it's because I'm doing the right thing at last."
Faber
"they say there's lots of old Harvard degrees on the tracks between here and Los Angeles."
narrator
"It was not burning, it was warming."
narrator
"And the war began and ended in that instant."
Was this helpful?
Let us know if this was helpful. That's the only way we can improve.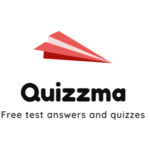 The Quizzma Team is a collective of experienced educators, subject matter experts, and content developers dedicated to providing accurate and high-quality educational resources. With a diverse range of expertise across various subjects, the team collaboratively reviews, creates, and publishes content to aid in learning and self-assessment.
Each piece of content undergoes a rigorous review process to ensure accuracy, relevance, and clarity. The Quizzma Team is committed to fostering a conducive learning environment for individuals and continually strives to provide reliable and valuable educational resources on a wide array of topics. Through collaborative effort and a shared passion for education, the Quizzma Team aims to contribute positively to the broader learning community.