We thoroughly check each answer to a question to provide you with the most correct answers. Found a mistake? Let us know about it through the REPORT button at the bottom of the page.
Evaluate the indefinite integral as an infinite series. Integral Cosx-1/x dx
Answer
We evaluate the given indefinite integral as an expression of an infinite series. Here we are going to use the Maclaurin series representation of some functions, and work our way through to obtain a similar pattern of expression.
Given the indefinite integral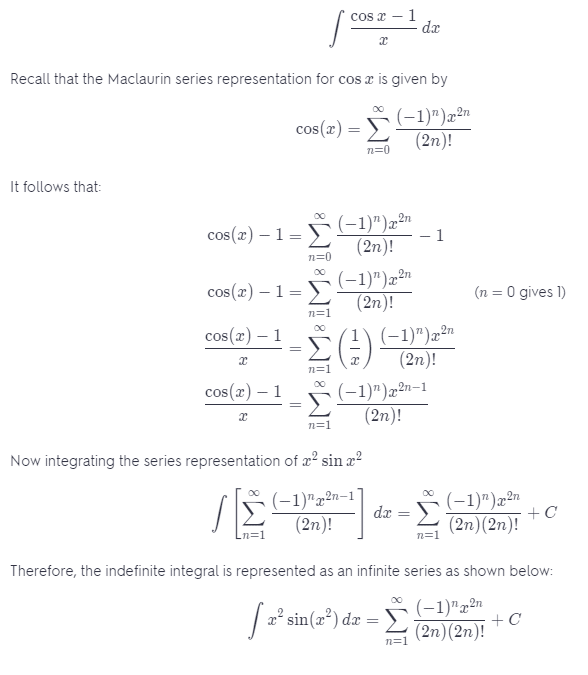 Was this helpful?
Let us know if this was helpful. That's the only way we can improve.